Publicity

One of the pioneers of plant extraction for cosmetics, the company Alban Muller International attaches priority to creating quality extracts by offering a range of extracts available organically, the Cosmé-Phytamis.
Between mobile applications and dedicated websites, tools for deciphering cosmetic formulas intended for the general public are booming, promoting the sustainability of Clean Beauty on the market. For these new "consum'actors", a single watchword: knowing the origin and naturalness of the cosmetic products they buy, and being aware of their potential impact on the environment. It is therefore necessary to propose ingredients that correspond to these new expectations.
One category of these natural cosmetic ingredients is plant extracts. Are they still 100% natural or of natural origin? Are they still made using eco-responsible processes? Can they meet the needs for efficiency and transparency of today's consumers? There are indeed a multitude of extracts on the market, with different quality criteria.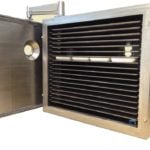 Often used for marketing purposes, plant extracts are not always acclaimed for their effectiveness. Indeed, these ingredients, which are not subject to objectification tests, cannot support cosmetic claims. Designing natural, eco-responsible, and high-quality plant extracts is therefore a wise choice to strengthen the effectiveness of a cosmetic product while benefiting from the great stories linked to plants and their origin ...