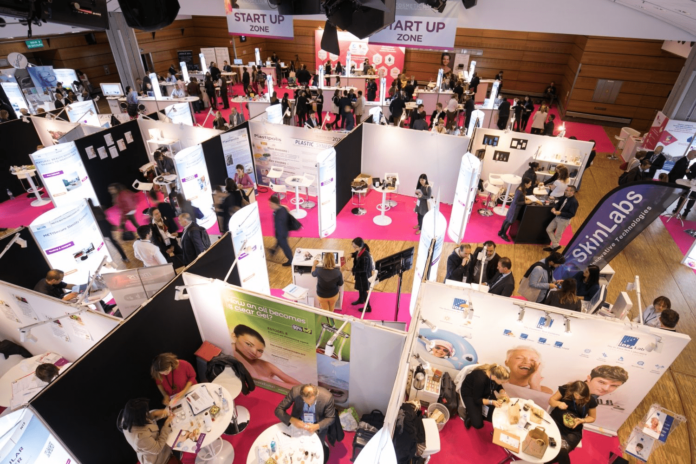 Cosmetic Valley is preparing two flagship events, the e-COSMETIC 360 fair and the General Meetings of the perfume-cosmetics sector, confirming the desire to continue the changes in cosmetics already at work and collectively accelerate adaptation to changes resulting from the Covid-19 pandemic. 
e-COSMETIC 360: COSMETIC 360 in 4.0 format
October 12 and 13, 2020 (change of dates) 
COSMETIC 360, the international innovation fair of the cosmetic perfume industry, becomes e-COSMETIC 360, agilely parrying the likely limitations of displacement and increasing access to innovation with all the advantages of digital.
This very upstream choice of new format promises to make digital a real support for the dynamics of international visitorship, business trends and export support. While maintaining what has been the DNA of the show since its inception: a 360 innovation platform (all types of innovation for the whole industry), a unique synergy between Innovation, Research and Business, a springboard for start-ups, an indispensable crossroads for innovative project owners from all over the world.
Exhibitors will be able to offer virtual showcases of their innovations, making their discovery more immersive. AI, webinars, chats, videos, e-totems, based on a rich and intuitive digital platform, will aim to stimulate and increase interactions between actors located all over the world. 
 "The virtual dimension of the e-COSMETIC 360 exhibition aims to be an innovation and business accelerator. It will perhaps be more so than ever! Companies, brands, innovation centers need revival, sharing and collective emulation. Digital is suitable for hyper- dynamic and agile journeys, essential for this 2020 edition " underlines Franckie Béchereau, director of the show. 
Start-ups and innovative project owners will be able to gain notoriety and e-meet partners essential to their development. Large companies and brands will connect their innovations, thanks to the open innovation service offering contact with innovative international project owners.
Exhibitors and visitors alike will be able to be more numerous and more diverse at the heart of this e-COSMETIC 360 edition. "We will further accelerate our communication around cross-innovation, between cosmetics and other key sectors such as technology, science, environment, agriculture, agri-food, health, logistics and services," adds Franckie Béchereau. 
The States General of the national perfume-cosmetics sector
October 14 and 15, 2020 
The General Meetings of the sector will bring together the managers of French companies, in a strengthened collective commitment. "It is obvious that the crisis is accelerating change and will create ruptures. Our theme - New relaunch, new growth - should give a strong signal to accelerate the change in the cosmetics sector. And to increase the French value, in its raison d'être of taking care of people and the environment, of responding to new needs for well-being and safety, " shares Christophe Masson, CEO of Cosmetic Valley.