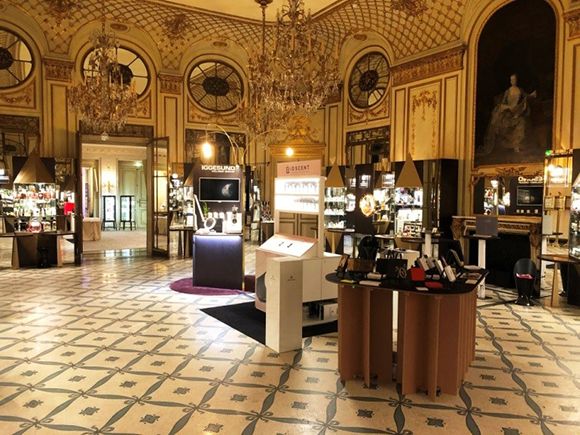 Publicity

Les Places d'Or will be held from November 16 to 18 in Paris. Each year, it brings together in exceptional locations a selection of some fifty manufacturers of luxury packaging and design agencies, known for the quality of their achievements. A must-see event in the luxury packaging market dedicated to creativity, innovation and know-how.
With more than 3,000 visitors, Les Places d'Or is a unique event for luxury brands who want to create and evolve their packaging. A selection of manufacturers of perfume and spirits bottles, pots, decanters, cases, boxes, cabinets and trades leaders related to the beautification of products present their new products.
Exhibition of all the talents of luxury packaging
It is a veritable exhibition of all the talents of packaging, aimed at the sectors of beauty, spirits, jewelry, watchmaking, fashion, delicatessen, publishing... This exhibition offers the opportunity for decision makers from luxury brands around the world to discover and draw inspiration from the latest trends combining creativity, technology and crafts.
In 27 years, thousands of innovations and creations have been exhibited during this networking event. Whether they depend on marketing, artistic direction, purchasing, production or general management, stakeholders in packaging projects come together to discuss the luxury packaging of tomorrow.
The 2021 edition of Les Places d'Or - Design and Packaging de Luxe Paris will be held from Tuesday, November 16 to Thursday, November 18, in the lounges of the Le Meurice Hotel in Paris.