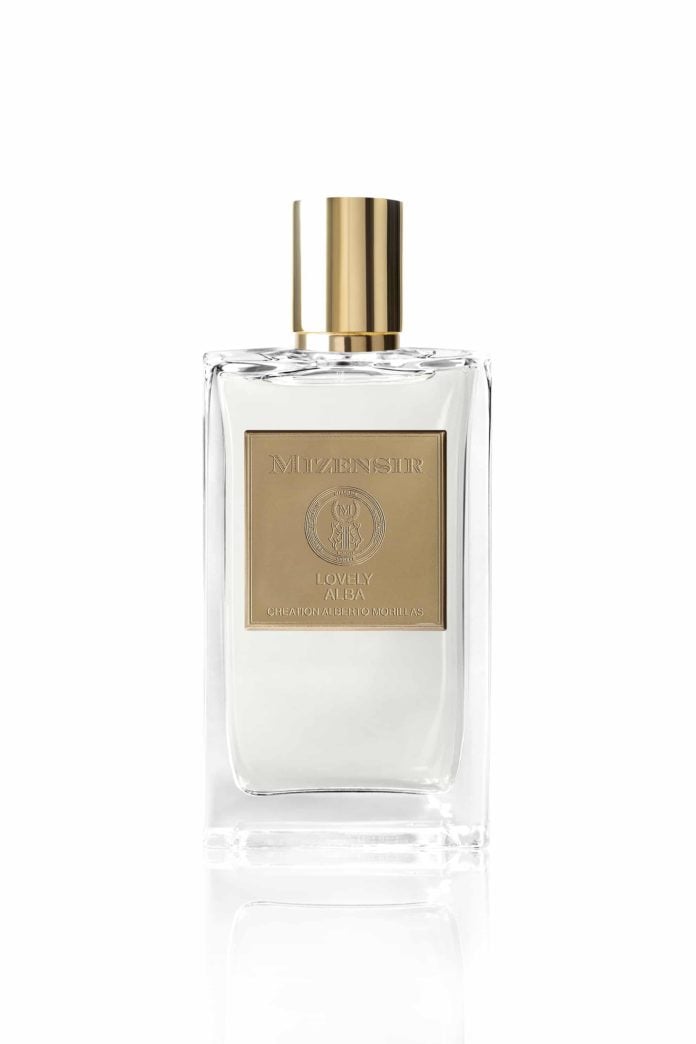 Mill designs and manufactures metal labels and decorations that mark the luxury products and their packaging of their designer's label. In the field of perfumery, the specialist has had the honour - for the past three years - of putting his know-how at the service of the 26 perfume waters that currently make up the collection of Maison Mizensir. This year, the ensemble has been enriched with four new creations: Lovely Alba, Cologne du Mate, Cologne de Figuier and the last, Celebes Wood.
"Celebes Wood is a spice wood. It instantly invites you to travel, but in a totally dreamlike way," says its creator Alberto Morillas. This new eau de parfum (average public selling price 190 euros, 100 ml) completes a set of compositions sometimes fresh and hesperid, sometimes sensual and carnal, sometimes frank and masculine.
A powerful plate sometimes golden sometimes silver
For the entire collection, Alberto Morillas has chosen a sober, elegant 13.5 cm bottle that lets each fragrance tell its own story. On the upper part, the 42 x 42 mm square label appeals. Referring to the origins of the house, it bears its name, its seal, the name of the creation and its master perfumer.
Aluminium combines incredible lightness and strength
The Mill team advised Maison Mizensir on this material for both aesthetic and technical reasons. "In our desire to achieve consistent and high quality aspects, aluminum works very well. And beyond the aesthetics that must be impeccable, the choice of aluminum also allows us to internalize all the manufacturing processes of Mizensir plates. This optimizes production, which has a positive impact on delivery times," explains Matthias Bodard, head of luxury markets.
Chemical engraving enhances marking
Depending on the composition of the fragrance, this marking technique plays on contrasts with matte/brilliant contrasts, and hollow/relief effects. To do this, after screen-printing protection of the targeted areas, the plates are placed in acidic or alkaline baths, the duration determining the desired engraving depth. For gold labels, a finishing varnish is affixed to sublimate the hue.