Schwan Cosmetics offers long-lasting, high-performance beauty products. At Cosmoprof Asia, the company launched a new refillable lip pencil. Its eco-friendly eyeliner and lip pencil "TheBetterBarrel" were nominated for the Cosmopack Asia Awards in the sustainable development category.
German manufacturer of color cosmetics and supplier to many of the world's leading cosmetics brands, Schwan Cosmetics presented its new refillable mechanical lip pencil cartridges at Cosmoprof Asia 2023 in Hong Kong. The new range underlines the company's commitment to providing high-performance, sustainable beauty products that meet the ever-increasing consumer demand for greener cosmetics, particularly in the APAC market. The sustainable beauty trend continues to grow as Asian consumers seek sustainable alternatives to single-use beauty products.
The new product, "Power Up Your Pout", is a refillable mechanical lip pencil with interchangeable cartridges, featuring a formula infused with peptides and jojoba oil and a unique drop-shaped tip for easy application with 3-in-1 make-up that plumps, defines and fills lips. The product combines a high-performance formula and active skincare ingredients with a sustainable, eco-friendly design. The product was unveiled for the first time on the APAC market at Cosmoprof Asia on November 14.
The drop-shaped tip uniquely mimics the natural shape of the lips and is designed to never lose its shape, guaranteeing easy, precise application right up to the last use. The formulation includes jojoba oil to hydrate and generate cells, as well as peptides, one of the hottest active ingredients of 2023, to promote firm, plump lips, in line with the most fashionable styles and demands of today's consumers.
The lip pencil also features a unique refill system that allows consumers to replace the product without discarding the packaging, thus reducing environmental impact. The refill is an extension of the company's existing Refill & Style liquid pencil range, which offers sustainable beauty alternatives to single-use, disposable liquid pencils that contribute significantly to plastic waste from beauty products.
"We understand the needs and preferences of the Asian cosmetics market, which is characterized by rapid innovation, product performance with high quality standards and, more recently, increased demand for sustainable product offeringsexplains Sandra Schäfer, Manager of Sustainable Business Innovation at Schwan Cosmetics. We offer a wide range of products to meet these demands, from clean, natural formulations to trendy, functional and sustainable packaging solutions. With 'Power Up Your Pout', we demonstrate that high-quality beauty products can be sustainable - without compromise. It's an important part of our ongoing commitment to enable our consumers to reduce the amount of waste from cosmetic products while feeling good about themselves and embracing the latest fashionable styles."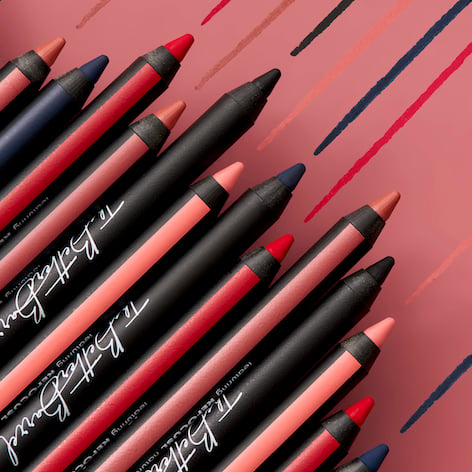 The Cosmoprof event is twinned with Cosmopack Asia, where Schwan Cosmetics' "TheBetterBarrel" lip and eye pencils are named finalists in the sustainability category of the Cosmopack Asia Awards. The high-performance barrel is designed using eco-friendly, bio-sourced materials and hermetically sealed packaging that preserves the volatile ingredients of high-performance make-up, offering a sustainable alternative to traditional fossil-based plastic pencils, many of which are not recyclable. The jury for this award includes the renowned trend forecasting agency Beautystreams. This nomination, which recognizes forward-looking products, also demonstrates the growing importance of sustainable beauty and cosmetics in the APAC market.
"In terms of our sustainability strategy, our long-term goal is to move from a linear product life cycle to a closed one.explains Sandra Schäfer. To achieve this, we aim to keep waste out of landfills and incinerators by replacing virgin fossil plastics in our packaging with recycled and bio-sourced materials, and by developing recyclable and refillable solutions. Power Up Your Pout lip pencils fit perfectly into this strategy, allowing us to integrate closed loops for our products."
In addition to its nomination for the Sustainability Award, Schwan Cosmetics was recently awarded the BSFZ label for innovation competence by the German Office for the Certification of Research Grants. This label is awarded to companies that invest in research and development to stimulate innovation. Schwan Cosmetics was rewarded for its R&D projects, including optimization of the liners segment, development of environmentally-friendly mascaras and further development of its lipstick portfolio.
In addition to Power Up Your Pout and TheBetterBarrel, the company will be showcasing other products at Cosmoprof Asia, highlighting its wide range of expertise in the liners and non-liners segments. These products are available worldwide and can be customized to suit different markets and customer needs.