Transparency, seamless purchasing and supply chain visibility: these are the key challenges facing the beauty and personal care segment today. Present before the pandemic, they have since expanded and accelerated.
The desire to increase transparency is driven by a commitment to ethical working methods and by the fact that consumers are more concerned about safety and sustainability issues. According to Avery Dennison's "The New Transparency" report, 70% of people believe trust in a brand is more important today than in the past. In the film " A Portrait of a Supply Chain ," Avery Dennison captures what transparency means to the people working at the heart of supply chains. The film highlights the importance of creating digital supply chains, enabling greater transparency for raw materials, products and consumers throughout a product's journey.
Cacaste is one of the organizations featured in the film.
This Mexican cocoa butter producer is at the first stage of the supply chain: sourcing and processing raw materials. Over the years, Cacaste has developed a close working relationship with a network of producers in Tabasco, which has strengthened the trust and traceability of the supply chain. The connection between man and land is closely linked to how supply chains have developed over centuries. More distant than ever, the end consumer and the farmer can once again be connected, thanks to the use of digital identities, as shown by this growing company that supplies cocoa to beauty companies from the United States to New Zealand.
Finally, the pandemic has also highlighted supply chain vulnerabilities. Product demand has evolved significantly over the years and has highlighted the lack of agility within brands' supply chains. IHL Group estimates that excess inventory and stock-outs cost the retail sector $1.8 trillion annually due to "global inventory distortion": in other words, poor inventory management that exceeded Canada's GDP in 2020.  By creating a transparent dialogue between what's in store, what's in stock, and what's sold online, brands can accurately match supply and demand. The right assortment of products can be delivered at the right time and to the right place, minimizing overproduction and waste and keeping pace with changing consumer demand.
The need for a supply chain overhaul
The beauty and personal care segment demands integrity in the supply chain as well as agility and visibility. Even before COVID-19, Avery Dennison data revealed that inventory accuracy was a major challenge for the beauty industry, with nearly 50% of retailers exhibiting inventory distortions.
Omnichannel beauty retailers have struggled to swap physical inventory for digital and keep up with the higher digital demand that has occurred over the past couple of years. The same trend is observed in a post-pandemic scenario when inventories are not accurate. They continue to struggle to satisfy shoppers' increased appetite for omnichannel, seamless and instant product availability.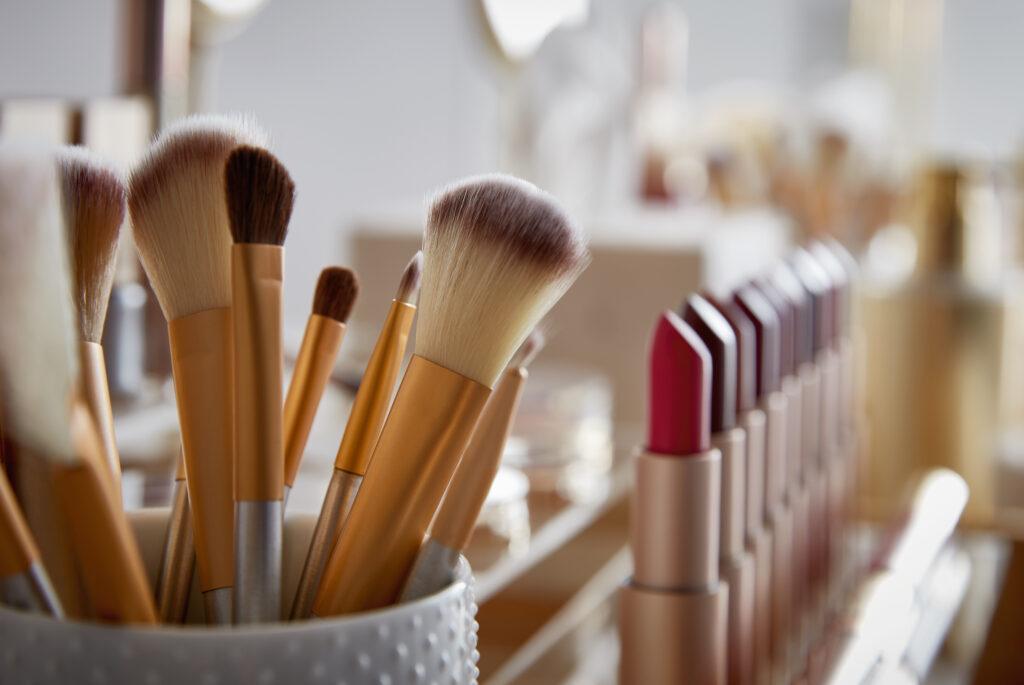 The lack of end-to-end material-level visibility and supply chain transparency has put pressure on agility, safety, and sustainability. The pandemic and the ensuing e-commerce boom have also caused a bigger shift in consumer behavior, especially in the beauty industry. In 2020, data from McKinsey & Co. had shown a 55% and 75% drop in cosmetics and fragrance purchases compared to the previous year. However, the post-Covid period and the signs of a new recession bring new changes and a need to adapt more and more quickly to new trends at both brand and consumer level.

It's no secret that sustainability has also become paramount for beauty and personal care brands, as well as retailers and especially their customers. The clean beauty movement has emphasized ingredient integrity and environmental footprints. It is common for beauty brands to overproduce products to ensure a wide selection at all times. This often leads to unwanted excesses – as trends change quickly and not all inventory is sold on time or before the expiration date. The expenditure on energy and raw materials to manufacture, distribute and often dispose of this surplus can be very high and also has a cost to the planet and brand value.
Connecting the physical world to the digital world
Brands will have to be increasingly flexible and face an increased need to maximize their processes. Technology will play an important role.
Digital identification technologies, such as RFID or NFC, give non-digital objects a unique digital identity, opening up vast possibilities for supply chain management, commerce and communication. This digital identity is created when a lipstick, a palette, or whatever item is manufactured. Identity travels with the product from the point of manufacture to the factory, through the supply chain to the retailer and beyond. It communicates information about the presence, authenticity, location of the individual product, or even just to connect with consumers.
How does it work concretely? Let's take RFID technology, for example.
Avery Dennison's Radio Frequency Identification (RFID) technology enables wireless or contactless transfer of digital identification and additional data between an RFID tag via electromagnetic waves. It can identify, authenticate, track, detect, and interact with each object seamlessly. RFID makes it possible to read tags without a line of sight at a distance of a few centimeters to more than 20 meters, depending on the type of RFID system. Typical examples would be reading hundreds of labeled products inside boxes on a pallet with a fixed reader door mounted behind a shipping dock door. Or drag a portable reader onto store shelves and shelves to count inventory in seconds. Or tapping a smartphone on a luxury handbag to verify authenticity and sign up for a loyalty program.
Increase sales while reducing inventory
Following a successful pilot project, Brazilian cosmetics company, Grupo Boticàrio, was the first to adopt RFID in the beauty industry in Brazil. Supply chain management is a challenge for any beauty company, a challenge that has proven increasingly daunting for Grupo Boticàrio as the company experienced double-digit growth in Latin America and the United States. Common issues included poor inventory visibility, stock-outs, high product loss, slow product flow, and inaccurate data for demand planners.
It chose this technology to ensure end-to-end traceability across its increasingly complex supply chain. The RFID system was applied to improve five processes: receiving shipments, replenishing shelves, counting inventory, payment and demand planning.
Store employees immediately noticed improvements. Shipments received are recorded faster and more accurately. Inventory is categorized in the store's database as "back of store" or "front of store," making it easy to see when shelves need to be replenished and track merchandise as it is moved. Alerts about products with an impending expiry date allow store staff to discount these items and sell them before they expire, increasing revenue and reducing waste. At checkouts, multiple revenues are accounted for together, rather than item by item. Inventories are counted much faster and with greater accuracy than with the old barcode system. As a result, demand planners receive better information that allows them to order the right products for replenishment and better forecast sales.
By adding a digital identity to its products, Grupo Boticario has reduced stock-outs by up to 97%, increased its identification of hidden stock-outs by more than half, and seen an increase in revenue.
These are impressive results. Isn't it time to see how a digital identity overhaul could transform how your supply chain operates?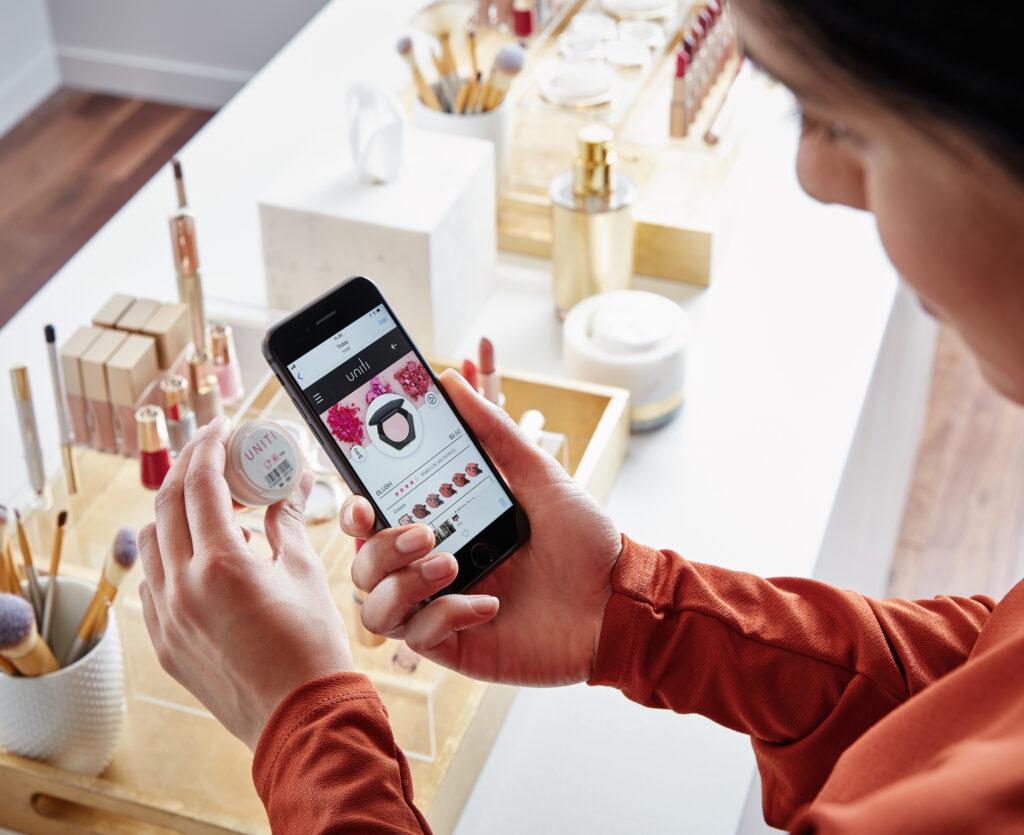 For more information, please visit the website or contact Maryna Grytsenko-Nénon, Market Development Manager Europe, RFID Beauty & Personal Care at Avery Dennison by email at [email protected].