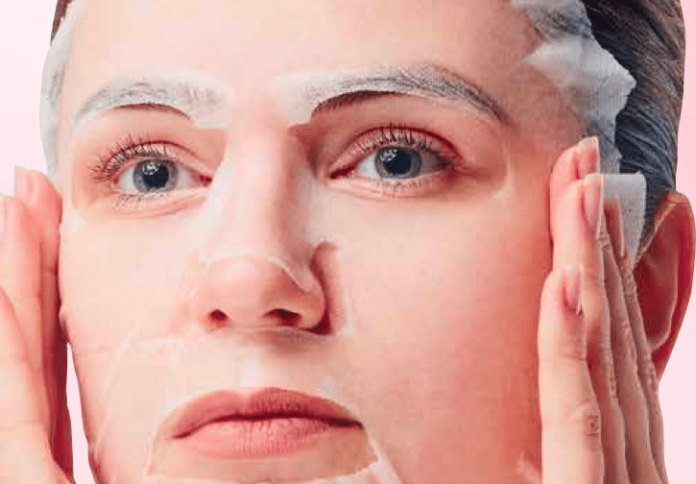 Having become the European leader in the mask market, Lessonia is always innovating by launching a new mask with a reduced ecological footprint. A first on this market!
Sensitive to environmental issues, the Breton company offers technical solutions to reduce the ecological impact of impregnated masks by innovating in the packaging and eliminating the presence of polypropylene supports.
In the impregnated mask market, brands use sachets containing aluminum foil. A material with a strong ecological footprint linked to its production. To mitigate this, Lessonia now offers packaging without aluminum foil. By making this choice, the company halves the carbon impact linked to the production of the materials necessary for the manufacture of the bags. In addition, it saves 50 tonnes of CO2 equivalent in the atmosphere by producing 10 million masks, while guaranteeing the protective barrier effect of the packaging (preventing the mask from drying out).
But Lessonia doesn't stop there. It continues to innovate by eliminating the presence of the polypropylene support usually used to facilitate the unfolding of masks. Thus, Lessonia manages to save 15 tonnes of polypropylene by producing 10 million masks while guaranteeing good use of the product (removal from the bag and easy unfolding). In addition, the company also offers specific natural materials such as organic non-woven masks. All Lessonia masks are also OEKO-TEX level 1 certified.
Finally, the company completes its offer of 100% natural milky serum by adding Bio Cosmos lotions (aqueous or creamy). A way for Lessonia to offer sustainable and natural solutions for all phases of an impregnated mask project.
At a time when users are looking for more transparency and ethics in their consumption, Lessonia is improving its research and development every day in order to meet new consumer expectations and reduce its environmental impact.