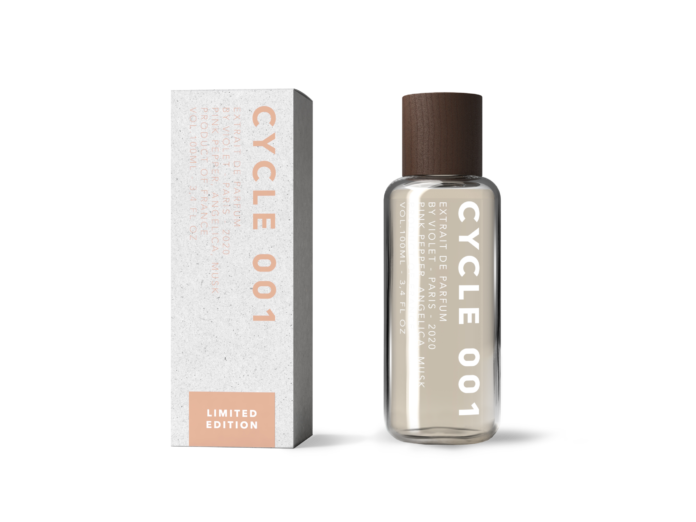 In the wake of a committed development, Coverpla signs a collaboration with the Violet brand for the Cycle perfume. A deliberately limited edition, but for all that durable since the bottle offered by Coverpla is refillable.
Cycle is a creative and ephemeral range composed of green perfumes, in limited editions and refillable thanks to an aluminum dose to be ordered on the Internet. For this specific project, Coverpla supplied the Ecotube model from the Ecoline range developed by Bormioli, the major advantage of which is 40% lightened glass.
The brand has chosen the Ecotube model in 100 ml, for its aesthetic and environmental simplicity. It has an Aptar screw pump that allows it to be recharged safely. The brand then chose a wooden hood in a beautiful vintage spirit.
"This eco-designed and refillable bottle was exactly what we dreamed of. Through Violet, we want to face the social and environmental challenges of our time. We have designed Cycle with respect for nature. For that we insisted on the supply of ecological materials. From the cardboard of our pack, to the aluminum refill, everything has been designed to minimize the impact of our product on the environment "says Victorien Sirot, co-founder of this new adventure of a brand with the prestige of yesteryear, for too long. asleep.
Cycle marks the contemporary version of this new era - a creative capsule in the wake of uniqueness - explains Victorien.
This eco-designed and refillable bottle is also timely in our manufacturing timing, because there are few on the market. Coverpla was able to give us the right offer. Of course, we said yes ".