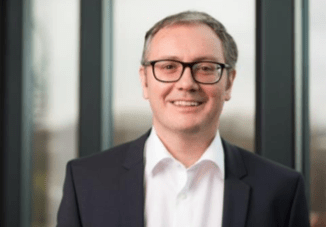 Thanks to their low methanol content, the new PVOHs from Kuraray Poval are particularly suitable for cosmetic applications. Users will benefit from the alliance with IMCD for distribution and technical support.
Care products and cosmetic products are subject to very strict requirements. They must give the skin a smooth and natural appearance, but also guarantee high tolerance and present no risk to health. Kuraray, one of the world leaders in the manufacture of specialty chemicals, has developed a new range of products tailored to the needs of the cosmetics industry. Due to their particularly low methanol content, LV types from Kuraray Poval are environmentally friendly and harmless to health.
"The methanol content of the LV types of our Kuraray Poval brand is ten times lower than that of conventional polyvinyl alcohols (PVOH)," says Heiko Mack, Head of Poval Business at Kuraray. "We are therefore proposing a substance that makes it possible to create cosmetic products that are better tolerated. »Kuraray Poval's LV grades have been specially designed for the cosmetics industry and come with appropriate regulatory sheets. They have a methanol (MeOH) content of less than 0.3%. To achieve such a result, PVOH-based substances are subjected to a complex cleaning process.
Kuraray is also betting on a new strategic partnership. World leader in the distribution of materials intended for the manufacture of cosmetic products and toiletries, IMCD Personal Care will be in charge of directing the commercial and technical activities. "With IMCD, we can now count on a strong ally in the areas of distribution and technical assistance. Customers will thus benefit from the quality of Kuraray products and IMCD's solid know-how in developing new formulas for the cosmetics industry.
A partnership to meet the strict requirements of the cosmetics industry
The partnership concluded between Kuraray and IMCD in the field of cosmetic applications covers the markets of Europe, Africa and America. IMCD's team of experts constantly analyzes market developments and develops personalized solutions to react to new trends. This commercial company offers additives and active ingredients as well as functional and sensory ingredients intended for all areas of body care. IMCD also offers a range of other services to meet specific needs, including: problem solving, formulation guidelines and production of prototype samples.
Quality substances based on PVOH for various fields
The cosmetics industry is just one of the many fields of application of Kuraray Poval's PVOH. The world's leading manufacturer of PVOH-based plastics, Kuraray offers materials with physical and chemical properties suitable for all kinds of activities. Polyvinyl alcohol resins are used in particular in the paper, adhesives, textile and construction industries, as well as in ceramics, packaging and electronic circuits. 3D printing is a whole new field of application. Kuraray offers with Mowiflex 2000 a unique support filament, with which it is possible to print in very good quality supports for complex filigree and overhang structures. Water soluble and biodegradable, this material is easily removed after printing.