Publicity

In October 2018, Albéa joined the Ellen Mac Arthur Foundation's New Plastics Economy Global Commitment alongside L'Oréal, Unilever and other companies, pledging to make 100% of its packaging recyclable, reusable and use 10% recycled plastic by 2025 – from flexible tubes to rigid plastic cosmetic packaging. Three years later, if the acceleration is obvious on the side of the tubes, the transformation process is more complex for rigid plastic packaging. This involves above all the selection of materials and the optimization of decoration, the integration of mechanical and chemical PCR (Post-consumer Recycled) and bioplastics as well as the reduction of the overall use of plastic – major issues that require in-depth transformations.
Rigid plastic beauty product packaging includes many products and technologies: lipstick cases and mechanisms, mascara bottles and brushes, skin care jars and bottles, perfume covers, powder keg, compacts and many more. Some models are custom developed, others are of standard design. Most are small in size and mix several materials, so they are rarely recyclable, let alone recycled.
However, suppliers such as Albéa as well as major cosmetics brands have committed to making all their packaging recyclable or reusable by 2025 – not only their standard tubes or vials, where innovation is spectacular, but also their more complex make-up and skincare packaging, where processing is slower.
The transformation of rigid packaging of cosmetic products therefore requires the ness to be able to mobilize rare technical expertise, in the service of a very clear roadmap. The aim is to explore new materials, including post-consumer PCR recycled resins and bioplastics, adapt injection and decoration processes, and reduce the overall use of materials. It's also about launching new responsible generic solutions and collaborating with customers on revolutionary custom products through our offer of technically recyclable solutions. Innovation in materials is essential here.
Our priorities are to find alternatives to resins that are not recycled or for which regulations are changing (such as widely used styrenics), focusing on the top three of PP, PE and PET, to aim for single-material packaging, even when they are multi-component and to accelerate the use of post-consumer recycled resins (PCR) or bio-based.
Our 14 rigid cosmetic packaging industrial sites are now organized into a global network of injection experts, sharing best practices, ideas, successes and failures, as well as new sources of supply.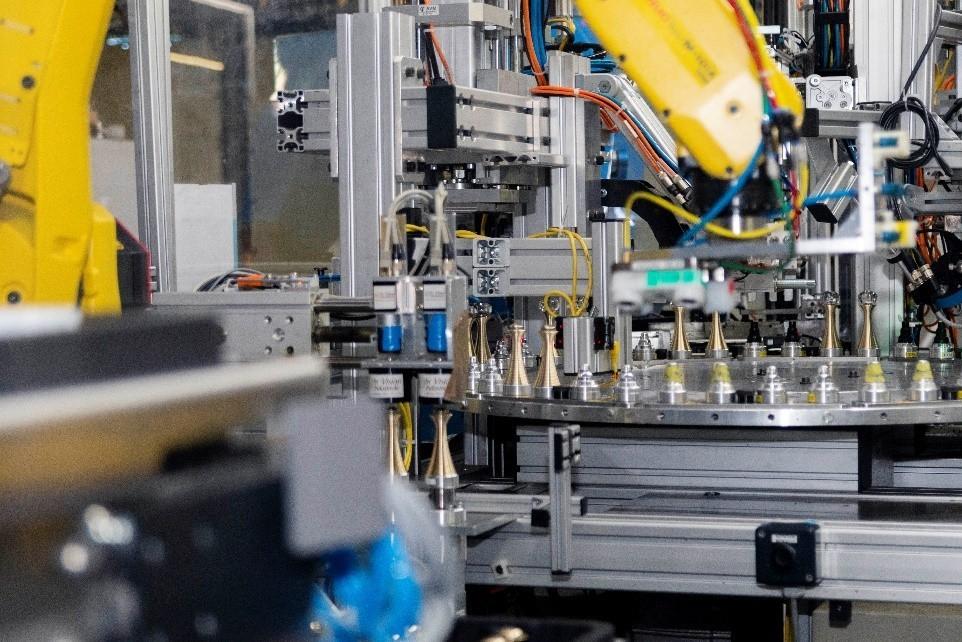 They are making progress in the field of chemical PCR, notably by using coPET (Copolyester) for an aesthetic rendering similar to virgin plastic, as well as in mechanical PCR with r-PET (recycled PET) for the manufacture of high-quality packaging. Today, 4 of our sites are ISCC (International Sustainability & Carbon certification) certified – 3 sites in China, and Simandre in France, our center of excellence for high-end care packaging.
Bertrand de la Tour, VP Marketing & Innovation Albéa CRP (Cosmetic Rigid Packaging), explains: "As brands accelerate the transformation of their standard tubes and vials, let's kick-start the transformation of their more complex and strategic perfume, skincare and make-up packaging. We position ourselves as expert and active advisors to all customers who aim to transition their current packaging portfolio, whether through a change of material or a reduction of plastic, custom product developments or through our offer of technically recyclable or recycled material solutions designed by our marketing teams. »
While there is still a long way to go, the transformation process has begun and Albéa teams are working tirelessly on responsible solutions alongside beauty brands.
"Visit us at LuxePack Monaco, Diaghilev Hall, Stand DE07"
Learn more: www.albea-group.com
Publicity